LUG members badge bricks!
Most LEGO User Groups offer their members yearly badges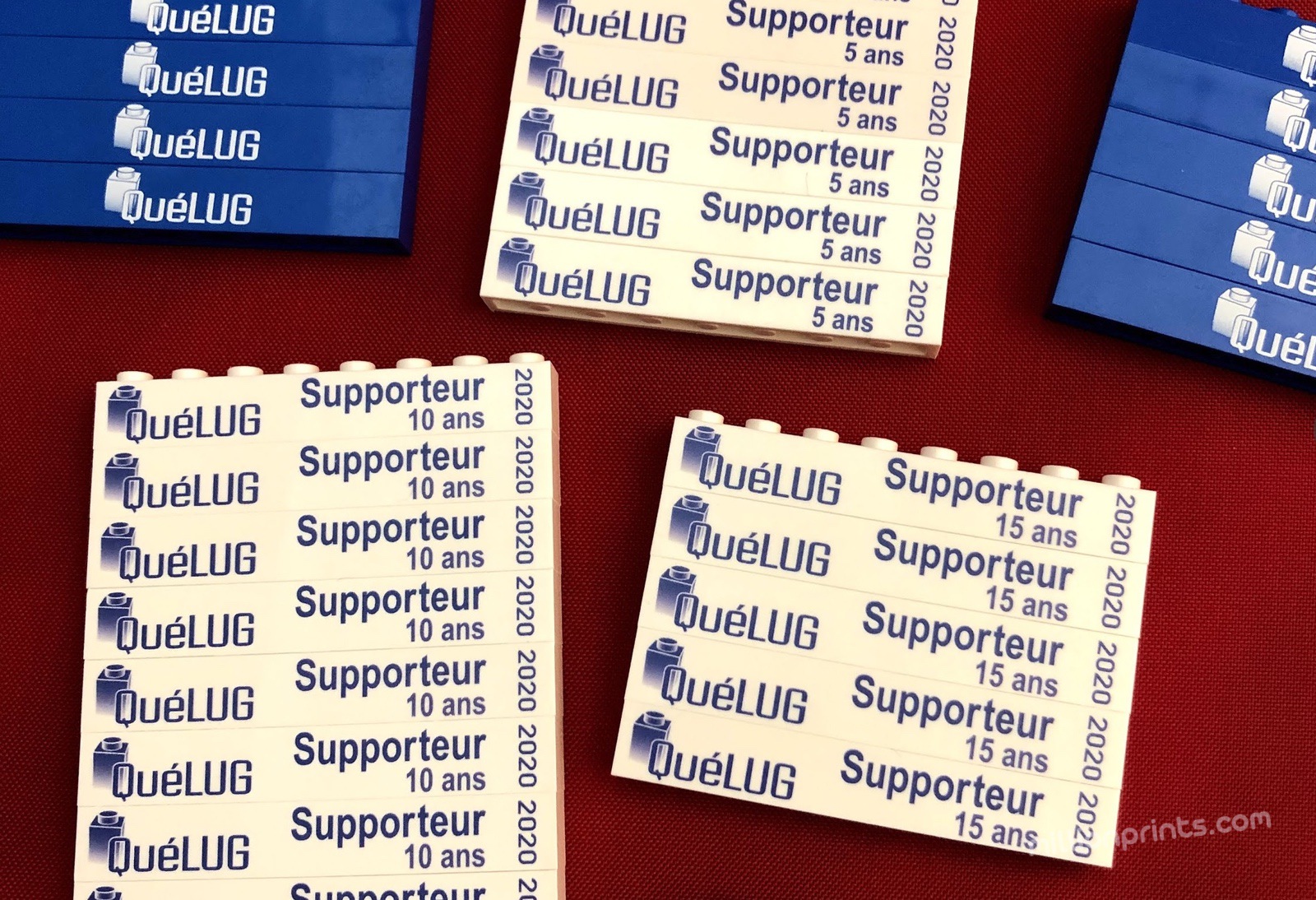 Québec LEGO User Group [QueLUG] produces many 1x8 brick badges for their members every year. In this order they prepared some commemorative badges to celebrate number of years of continued support for the LUG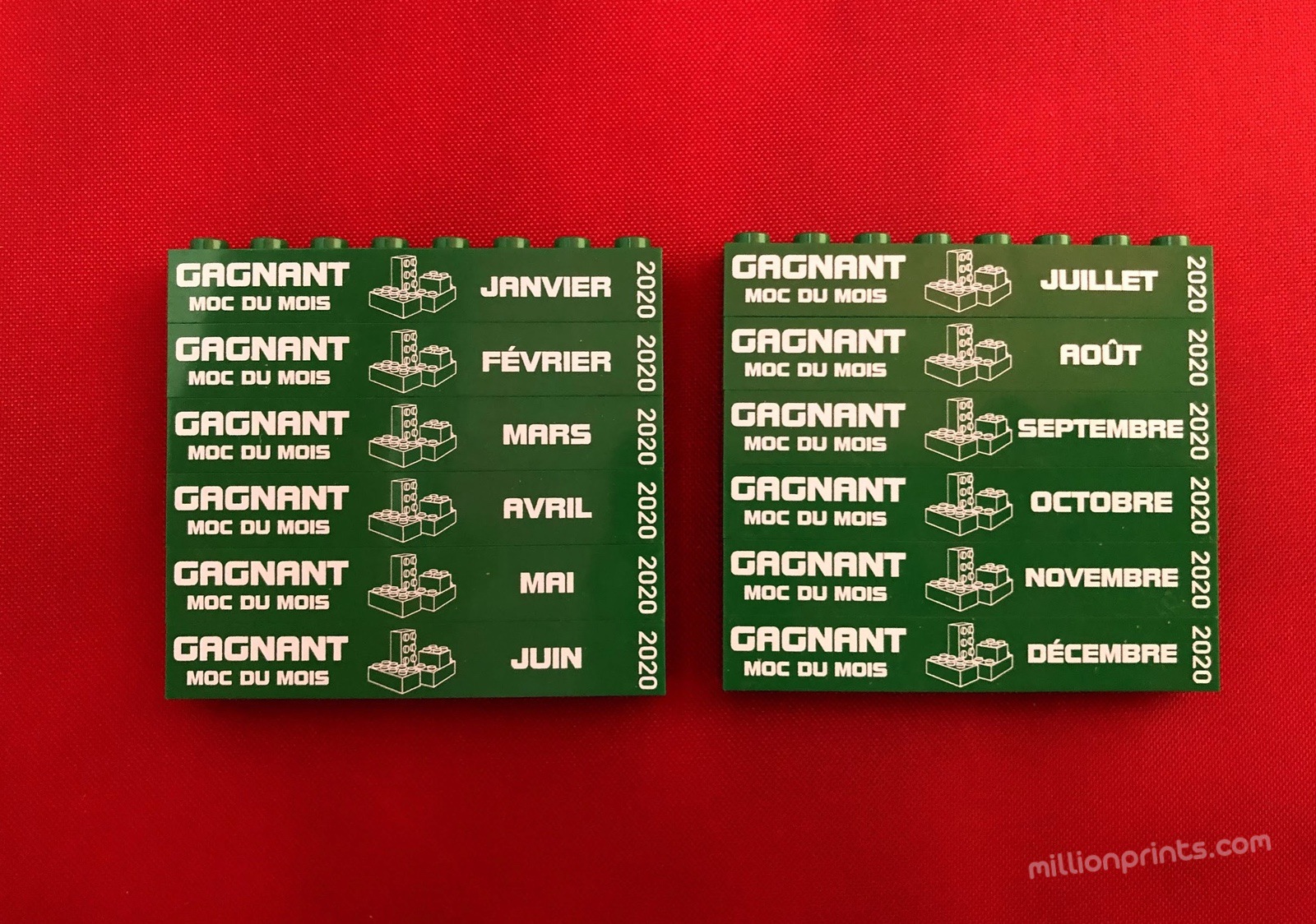 …As well as some monthly contest award badges.
Click here to request badges quote for your LUG or event.